Summer Updates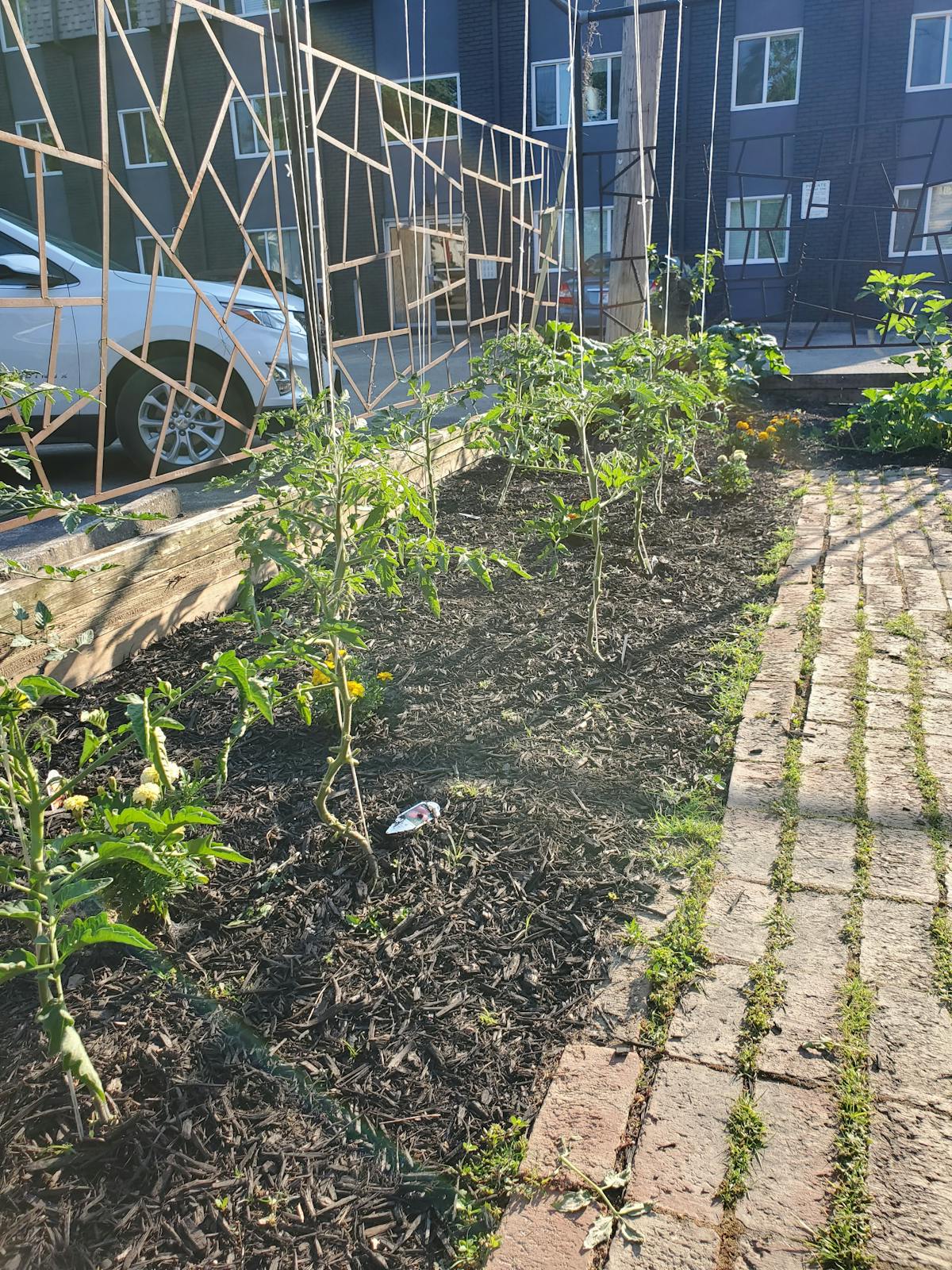 We had been meaning to start a blog for the restaurant. Our first year flew by and we were gaining so much momentum. We were selling out all of our special events and were pretty much reservation only on the weekends. March hit us like a ton of bricks. We are all very fortunate to say we have all our health, and we personally made it through the shut down unscathed. Our reopening has been a scary but also very rewarding experience. This whole experience has felt like starting over again. Our first week back was simply amazing. We implemented a carryout system that has been largely successful and really helped to offset the fact that we removed eight tables from our floor plan to allow for social distancing. It has been wonderful to see so many familiar faces in just our first few days back being open.
The coolest thing we have been working on while we were closed was restoring and planting the Chefs' garden behind the restaurant. Michael our bar manager is the one responsible for all of the beautiful plants and flowers on our front patio and in the bed on the side of the building. We received so many compliments last year, but I think this year will blow last year away. In order to not be outdone by Michael, the kitchen crew decided to plant the back garden this year.
The garden itself was installed at least 15 years ago when the space was home to Dragonfly. I was able to find an article from 2006 about the garden and how it came to be. I read that it was the first restaurant attached garden in the city, and truly ahead of its time. Unfortunately when we took over the space the garden had fallen into neglect for a number of years. The raised beds had been removed, the apple tree had been cut down and the cherry tree was all but dead. Last year all that grew was an immense bunch of weeds.
We used the time we were closed this spring to weed, till and then mulch the beds. We found some heirloom plants and then planted them at the beginning of May which immediately preceded a cold spell which killed off all of our tomato plants. All of the peppers, eggplants and beans were sparred. We replanted the tomatoes, added some cucumbers, winter squash and herbs. So far everything has been thriving and we are days away from harvesting cherry tomatoes, cucumbers and beans. While we could never grow enough to replace what we buy it will be so cool to say that we are using our own produce in our dishes this summer. We are already scheming on how to improve the space for next year. I would love to get the raised beds back and do our own seed starts to grow some really funky stuff. When you come to dine in or pick up carryout make sure you take a quick peek to see what is going on in the garden.