Main content starts here, tab to start navigating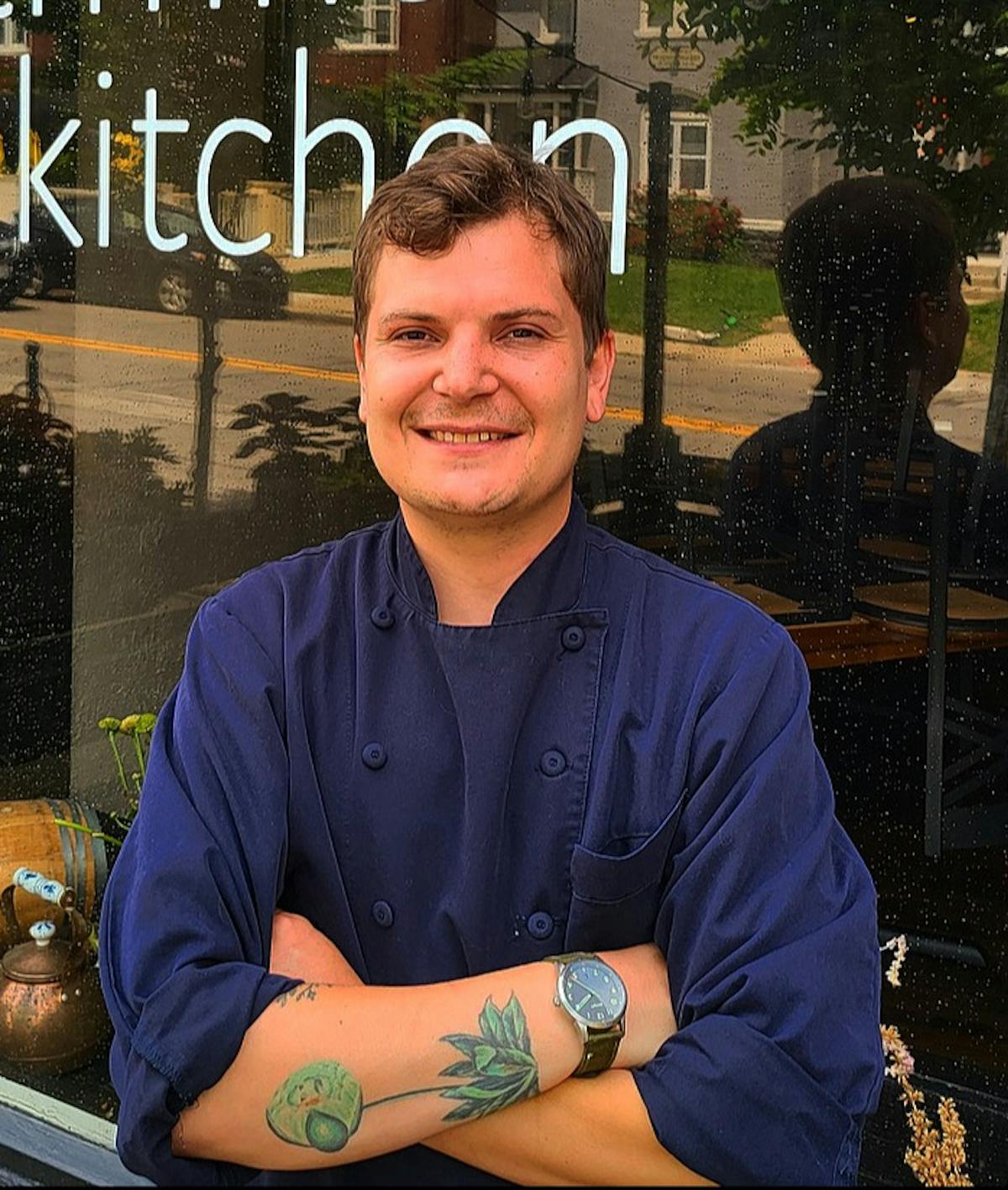 Ryan Southern
Executive Chef
New title same great guy.
We are so pleased to announce Ryan Southern has taken the title of chef at Alqueria Farmhouse Kitchen. Ryan has been with us since day one at Alqueria. If you have dined with us before you have undoubtedly eaten his cooking.
Ryan is a graduate of the Columbus Culinary Institute at the Bradford School. He began working with Patrick and Jacob at Barcelona in German Village over seven years ago. After a stint at Lupo in Arlington and a quick stop out west at the Rosorio Resort on Orcas Island, Wa. Ryan joined the team at Alqueria for our 2019 debut. Ryan rejoined the team this April after a short stint as Sous Chef at The Sycamore in German Village.
Ryan has a passion for food and is excited to again be working with local and seasonal ingredients. As lead cook Ryan was responsible for many of the specials the restaurant has offered, and we are excited to see how the menu will evolve under his direction.
Aside from food Ryan has many hobbies that include hiking and making music. When he is not working you would most likely find him in his garden, camping, or going to concerts. A few of his favorite places to get a meal are Exotic Latin Food Truck, Territas Pizza, and Min-Ga Korean. His two favorite hang outs are Bottle Shop and The Hey Hey.